Cheapest Business Broadband Package
Unitel Direct can help you get more than just a simple broadband service with their cheap business broadband packages.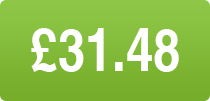 Save 28% compared to BT
Fastest possible speed
No Setup fees
UK based support 24x7
Account Management

Give our team a call today to find the best business broadband deal: 0800 078 9407
Get more from your broadband connection
Unitel Direct can offer you more than simple broadband, with our monthly broadband cost from £15.99 along with the facility of line rental, we can help your business save money when you select the cheapest business broadband package out of our range of products.
We understand that the requirements of any business are different from that of the residential customers, so we give our broadband customers much faster and more dependable service than residential telecoms.
| | | | |
| --- | --- | --- | --- |
| Cheapest Broadband Deals | | | |
| Line rental included | No | No | Yes |
| Free UK minutes | No | No | No |
| Monthly broadband cost | £11.00 | £10.00 | £25.98 |
| | | | |
Take advantage of our Cheap Broadband Deals
Reducing your business expenses was never so easy! Not only can Unitel Direct offer you cheap broadband deals but we can also offer you one of the best wireless internet connections for your business.
We are one of the most reliable Business Broadband providers on the market with the best business broadband deals to offer. So if you're looking for cheap broadband deals, one of the best wireless internet connections on the market and high internet speeds, what are you waiting for?
Get the right internet connection that your business needs at a remarkable price. Unitel Direct will never let you stay behind of your competitors when it comes to getting the best internet speed at lowest possible cost!
Take advantage of one of the best Business Broadband packages ever!
Exciting Offers
We are offering Free Google Internet Advertising worth over £800 for every new customer
Set up is completely Free of Cost.
DISCLAIMER: All copyrights, trademarks, and tradenames are reserved with their respective holders. This information is for guidance only. It does not create any legal or contractual representation, warranty or undertaking, express or implied. Rates used for comparison are taken from respective service providers: BT Business Phone Line (2 year contract), TalkTalk Business - Business Line and XLN Line rental 4 & Basic rental plan. BT mobile rates are based on the tariffs for Daytime only. BT call capping involves a committed annual spend of £200. Prices mentioned are exclusive of VAT, deductions, exclusive offers, promotions, duties, discounts and the rest. This information is based upon the data sourced from respective websites and may change in any moment without prior notice. Any responsibility for errors, omissions or inaccuracies for any misinterpretation, loss, discontent, negligence or harm incurred is expressly disclaimed.