Cheapest Business Bundle (Line, Calls & Broadband)
Unitel Direct delivers you cheap broadband deals that symbolize great value for money.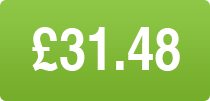 Keep your existing number
Fastest Possible Speed
Call Divert if needed to another landline or mobile number
UK Customer Support Centre
Dedicated Account Manager
CALL US AT : 0800 078 9407
Business Bundle Inclusion

Line, calls & broadband package

Line rental included

£31.48

Broadband

Included

Mobile Calls

10.5p per min

Calls to 084 & 087

From 5.5p

Local & National calls

Free

Total bundle cost

£31.48

Exclusive deal : Free www. (domain name) with 2 years worth of hosting (worth £199.99) free of charge.
Unitel Direct offers business line rental and cheap business broadband facility for your business, helping you to make savings on your line rental and broadband against BT's standard tariff and other service providers. Make the best use of our low-priced business bundles that include phone line rental available at £3.50, broadband available at £6.50 and mobile phone calls that are charged at 7.5p per min all the time. You get all this and much more, without the need of changing your existing number!
Take advantage of one of the best Business Bundles ever, comprising of superb line rental, calls and broadband deals – all designed to meet your business's requirements in a better way!
Exciting Offers
We are offering Free Google Internet Advertising worth over £800 for every new customer
Set up is completely Free of Cost (subject to contract).