Business Mobiles Contract & Rental Plans
Our business products offer great value and service whatever the size of your business
Are you eyeing the latest smartphones and business phones for your company? If yes, then Unitel Direct has a lot in store for you!
If you are considering new mobile phone devices for your business, then have a sneak peek at our various products and services and find out how we can make it easier for you to do your business with the latest in mobile technology.
If staying ahead of your rivals is one of your strong suits, then we won't change it – come what may!
With our incredible business mobile phone plans, finding the best business mobile phone packages for your company becomes absolutely easy. So browse through our exciting offers and get the most suitable cheap business mobile phone plans for your company today!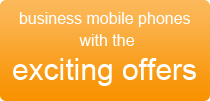 It's time to reduce your business expenses with our competitive business mobile phone deals! When you choose the right deal for your business from our various offerings, you ensure reduced business mobile costs and better service, in unison.
Grab the latest in mobile phones from us! Whether you are looking for Blackberry, HTC or iPhone, we will provide it all. Having the best without fretting, becomes a cert when you deal with us!
Make substantial savings on your business mobile phones with the exciting offers that we provide!